Applicant Guidelines
PhD Research Grant
Cerebral Palsy Alliance Research Foundation (CPARF) is committed to funding the best and brightest US-based researchers to change what's possible for cerebral palsy. This competitive grant aims to attract new and highly qualified graduates into the field of cerebral palsy research. These grants are available internationally for PhD research students who are committed to the same thing we are: accelerating progress to change what's possible for cerebral palsy on several fronts by encouraging researchers to adopt cerebral palsy as their area of study.
Individuals completing non-research PhD study, such as a clinical doctorate, are ineligible for this grant. PhD grants can be requested for a maximum of 3 years. However, the funds should not exceed US$25,000 per year (for applicants studying in the United States of America) or AU$35,000 per year (for applicants studying in Australia or other countries).
Applicants don't need to have confirmation of acceptance or enrollment in a PhD program when applying for the grant, but the award will only commence once the applicant provides confirmation of acceptance from the institution.
PhD grant awards can only be used towards the following costs:
Stipend for one PhD student
Student fees
Research expenses
Tuition fees (only applicable for students required to pay tuition fees for their study)
CPARF will only fund direct costs related to the award's objective. Grant awards must not be used for indirect costs including infrastructure, overhead, or administration costs, all of which should be provided as standard support by researchers' administering institutions.
Timeline – 2021 grant round
Application submission open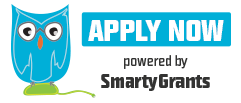 Application submission close
Date and time above is based on Eastern Time (New York). This website can help applicants to convert the date and time to applicants' local time.