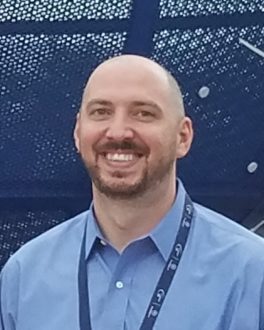 Michael Pearlmutter
Executive Director
Michael Pearlmutter is a proven nonprofit leader, relationship builder, and perspective changer. Harnessing scientific research to change lives energizes him, and he is excited to bring his experience, ingenuity, and drive to Cerebral Palsy Alliance Research Foundation, where he can make a difference for the 18 million people with CP worldwide.
Prior to joining CPARF, Michael served as the Executive Director of the Partnership for Clean Competition Research Collaborative for seven years. In that role, he developed, directed, and drove the strategy for the largest anti-doping research organization in the world. He established a prosperous fundraising model that included global partnerships, cultivated relationships with scientists, helped build a Scientific Advisory Board with more than 300 years of collective experience, and revolutionized the organization's grant administration process — all while shaping the organization into a thought leader in its space and strengthening relationships with the US Olympic and Paralympic Committee, the US Anti-Doping Agency, Major League Baseball, the National Football League, the National Hockey League, the PGA TOUR, and others.
Michael also previously served as the Executive Director of the North Carolina Institute of Political Leadership, a multi-partisan nonprofit educational organization, where he launched a service-learning program that introduced undergraduate students to public service as a career option and organized a merger with the NC Center for Women in Public Service.
Michael holds a Bachelor of Science degree in quantitative economics from the United States Naval Academy. He served in the US Navy as a submarine officer before earning Masters in Business Administration from Babson College. Michael is a proud husband to Kim and devoted father to twins Emme and Holden.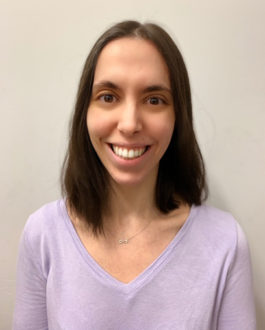 Jocelyn Cohen
Vice President of Communications and Engagement

Jocelyn Cohen is a writer and a storyteller at heart. She knows a compelling story when she sees one, and that's why she's excited to serve as Vice President of Communications and Engagement for Cerebral Palsy Alliance Research Foundation. She connects CPARF with the community and the community to each other, sharing our dynamic work as it unfolds — our advancements, our discoveries, and our breakthroughs.
Jocelyn has cerebral palsy, and she understands that people with CP each experience it differently — it's personal. She's energized by CPARF's work and proud to use her voice and professional expertise to make a difference for other people with CP.
Prior to joining CPARF, Jocelyn spent several years as a Senior Writer at UJA-Federation of New York, where she shaped messaging and drove fundraising communications for some of the organization's largest divisions, helping to raise nearly $46 million each year. She also worked as a Communications Specialist at Katten.
Outside of work, Jocelyn often speaks with local physical therapy students about her life with CP, hoping to positively influence their perceptions and encourage their willingness to treat people with disabilities.
Jocelyn earned her BA in Creative Writing/English from Emory University and her JD from The Ohio State University Moritz College of Law.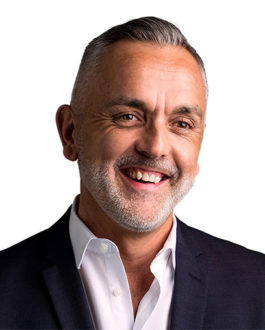 Glen Deutscher
Vice President of Marketing And Campaign Strategy

Glen first joined the team at Cerebral Palsy Alliance Research Foundation in May 2017 to help launch Steptember across the United States. Since 2012 Glen has worked with Cerebral Palsy Alliance in Australia as Head of Events. Prior to this, Glen worked for Mission Australia (supporting homelessness & Youth at risk) as Senior Manager for Corporate Partnerships and latterly, National Manager Market Development.
Glen is a marketing and fundraising professional with 25 years' experience in the Not for Profit and corporate marketing sectors gained across key business disciplines including strategic partnership development, relationship fundraising and Blue Chip consumer marketing management. His passion for advocating on social issues and building social capital to drive sustainable change is the primary driver for his career and community volunteering activities.
Glen has a Post Graduate Degree in Business and an MBA (Non Profit Major) from University of Technology, Sydney.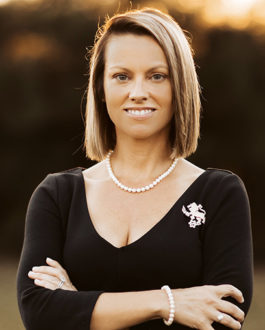 Kellie Ann Kelleher
Director of Individual and Institutional Giving
Kellie Ann Kelleher, MS, is the Director of Individual and Institutional Giving at CPARF. She is motivated by the foundation's mission to change what's possible for cerebral palsy by advancing and expanding research. Kellie strives to connect people to their passions and help them maximize their impact by delivering high-quality stewardship and donor engagement.
Before joining CPARF, Kellie served as the Director of Foundation at the Jewish Federation and Foundation of NE Florida. In just three years, she grew the Foundation from under $20 million to over $35 million and awarded over $5 million in grants to help secure the future of local nonprofit agencies, schools, and synagogues in Northeast Florida.
Prior to that, Kellie successfully led a $20 million initiative to bring no-cost lodging into Jacksonville for cancer patients who traveled there for life-saving treatment.
Between 2014-2018, Kellie served as the Campaign Director for the American Cancer Society's Southeast Region. A survivor herself, she worked tirelessly to surpass the capital goal and secure a $10 million endowment to operate the Hope Lodge and ensure others facing cancer can access the first-class care available in Northeast Florida.
Kellie currently serves as the President of the Board for the Women's Center of Jacksonville, where she advocates for women's rights, access to education, employment, and raising awareness around sexual assault.
She earned a bachelor's degree from Nova Southeastern University, and a master's degree from Bridgewater State College.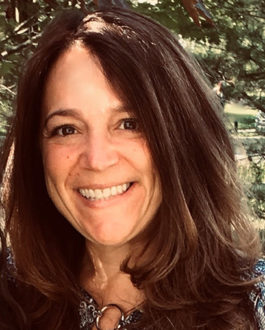 Margaret LaBattaglia
Corporate Partnerships Manager
Margaret LaBattaglia is a Corporate Partnerships Manager for Cerebral Palsy Alliance Research Foundation. She is responsible for developing strategic partnerships and marketing the organization's main fundraiser, STEPtember.
Margaret is a seasoned business development, sales, marketing and project management professional, with over 25 years of experience in the publishing, healthcare and telecom industries. Over 16 of those years were with the American College of Physicians, the world's largest medical society.
Margaret is passionate about the life-changing mission of CPARF. Her work is not just a job, but a labor of love. She is over the top excited to have the opportunity to bring her experience and passion together to support STEPtember and everything it embodies. Margaret is a believer that everyone has the ability to make a difference, and help people with CP to live their best life.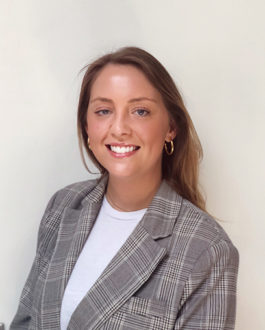 Georgia Tonkin
Corporate Partnerships Manager

Georgia Tonkin is a Corporate Partnerships Manager for Cerebral Palsy Alliance Research Foundation. She is responsible for developing and maintaining strategic partnerships and marketing the organization's main fundraiser, STEPtember. She is incredibly proud of the research CPARF is funding and she's excited by the evolving technologies that are improving quality of life for people with CP.
Georgia moved to New York from Melbourne, Australia, looking to challenge herself and grow professionally. She earned her Bachelors degree from Monash University, graduating with accredited majors in human rights and criminology. She comes to CPARF with a background in nonprofit consulting, and her experience ranges from strategic fundraising to account management to marketing. Her favorite thing about being part of the CPARF team is learning from her colleagues and coming to work every day inspired to make a difference.
Georgia is driven by social justice, human rights, and diversity and inclusion — and that all drew her to CPARF and its life-changing mission. She's learned that CP affects every individual differently and everyone has their own personal story to share. She knows that listening and learning are the first steps to making a difference and raising awareness.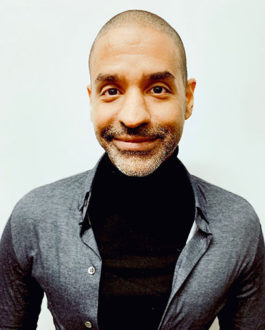 James Renard
Database and Campaign Support Manager
James Renard is a data base and systems integration professional. He specializes in identifying software applications and developing processes to improve business operations and to enhance and streamline fundraising and communications efforts.
James has more than twenty years' experience at a variety of national and international direct service and educational not for profit organizations in New York City, among them the National Foundation For Teaching Entrepreneurship and the French-American Foundation.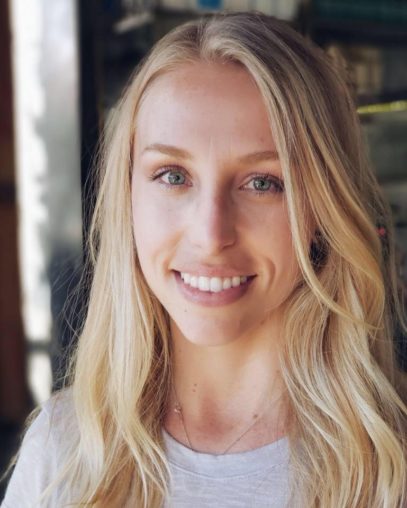 Katy Gaastra
Digital Engagement Manager

Katy brings over a decade of community engagement experience as founder of Cerebral Palsy Strong, a fast-growing community organization by and for young adults with CP. She believes in the importance of using lived experience and collective storytelling to fuel social change and a sense of belonging. Leading up to CPStrong's first community-led event in 2019, Katy was featured in the LA Times, OC Register, as well as a book/podcast about women in the outdoors called She Explores. 
As a young woman living with cerebral palsy, she knows what it's like to navigate the murky waters of disability beyond childhood, which inspires her to work toward new levels of community impact and elevate the needs of her peers. She aims to bring her insight and expertise into this role at CPARF— where she'll work collaboratively with her team and community to expand awareness of and support for CPARF's goals and mission to change what's possible for cerebral palsy.
After earning her Master's degree, Katy spent nearly two years in advertising, working on brand communications and strategy for prominent brands. She looks forward to applying her skills and creativity to a singular, more purpose-driven and personally important mission.
Katy holds a BA in Liberal Arts from Soka University of America and an MA in Media and Public Engagement from University of Colorado, Boulder with an emphasis on disability studies and online activism.
Katy lives in the Pacific Northwest with her husband, Josh and their dog, Beck.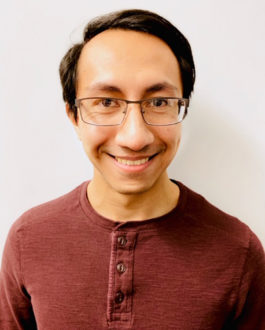 Andres Martinez
Junior Graphic Designer
Andres is a junior graphic designer working with CPARF in communicating and visualizing their vision of spreading awareness, informing the general public, and bringing people together on cerebral palsy research. This will, in turn, bring upon the research and development towards the aid and treatment of cerebral palsy. Andres grew up in Fairview, NJ — a small town overlooking the New York City skyline and graduated from Montclair State University with a B.A. in Fine Arts, with a concentration in drawing. This has given him knowledge in different respective disciplines in the arts (graphic design, illustration, photography, painting, etc.). Andres continues to expand his knowledge and is proud to work with CPARF.
Coming into CPARF, Andres learned about the many research programs CPARF funds and was immediately interested in stem cell research. It is a subject that he feels will revolutionize the way medicine will be implemented in society — similar to the ways the internet has changed communication. It is a field that not only will change the lives of individuals with cerebral palsy but many people with other disabilities, impairments, and degenerating conditions.