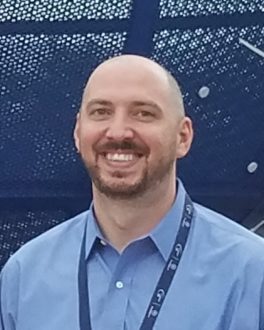 Michael Pearlmutter
Executive Director
Michael Pearlmutter is a proven nonprofit leader, relationship builder, and perspective changer. Harnessing scientific research to change lives energizes him, and he is excited to bring his experience, ingenuity, and drive to Cerebral Palsy Alliance Research Foundation, where he can make a difference for the 18 million people with CP worldwide.
Prior to joining CPARF, Michael served as the Executive Director of the Partnership for Clean Competition Research Collaborative for seven years. In that role, he developed, directed, and drove the strategy for the largest anti-doping research organization in the world. He established a prosperous fundraising model that included global partnerships, cultivated relationships with scientists, helped build a Scientific Advisory Board with more than 300 years of collective experience, and revolutionized the organization's grant administration process — all while shaping the organization into a thought leader in its space and strengthening relationships with the US Olympic and Paralympic Committee, the US Anti-Doping Agency, Major League Baseball, the National Football League, the National Hockey League, the PGA TOUR, and others.
Michael also previously served as the Executive Director of the North Carolina Institute of Political Leadership, a multi-partisan nonprofit educational organization, where he launched a service-learning program that introduced undergraduate students to public service as a career option and organized a merger with the NC Center for Women in Public Service.
Michael holds a Bachelor of Science degree in quantitative economics from the United States Naval Academy. He served in the US Navy as a submarine officer before earning Masters in Business Administration from Babson College. Michael is a proud husband to Kim and devoted father to twins Emme and Holden.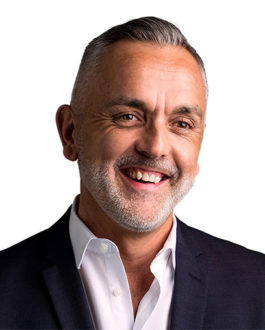 Glen Deutscher
Senior Vice President of Operations

Glen first joined the team at Cerebral Palsy Alliance Research Foundation in May 2017 to help launch Steptember across the United States. Since 2012 Glen has worked with Cerebral Palsy Alliance in Australia as Head of Events. Prior to this, Glen worked for Mission Australia (supporting homelessness & Youth at risk) as Senior Manager for Corporate Partnerships and latterly, National Manager Market Development.
Glen is a marketing and fundraising professional with 25 years' experience in the Not for Profit and corporate marketing sectors gained across key business disciplines including strategic partnership development, relationship fundraising and Blue Chip consumer marketing management. His passion for advocating on social issues and building social capital to drive sustainable change is the primary driver for his career and community volunteering activities.
Glen has a Post Graduate Degree in Business and an MBA (Non Profit Major) from University of Technology, Sydney.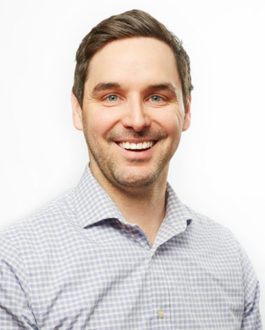 Chris Olver
Senior Vice President of Innovation and Implementation

Chris Olver is a nonprofit leader with proven program development and fundraising track records for mission-driven organizations on three continents. He is happy to be back on the CPARF team, as he feels a deeply personal pull toward CPARF's mission. As the father to two young children who were born prematurely — at 28 and 29 weeks respectively — Chris' family has directly benefited from research into cerebral palsy prevention and detection, including specific research-driven practices funded by CPARF.
Chris originally joined CPARF as Executive Director in 2019 before relocating to Australia in 2021. While there, he served as General Manager at Cerebral Palsy Alliance — an organization that CPARF collaborates with closely and frequently. In his role as Senior Vice President of Innovation and Implementation, Chris is excited to help amplify the best innovative practices and solutions from both countries in the service of millions of people with cerebral palsy.
Prior to joining CPARF, Chris served as the visual storytelling lead for World Vision Australia and then helped to launch two start-up nonprofits in Boston and New York before serving for five years as the Associate Executive Director of Ramapo for Children — a national disability and education reform organization. In his time with CPARF, Chris served as the Executive Director in the U.S., and in 2021 as the General Manager for CPA – our Australian counterpart organization. Chris is excited to help amplify the best innovative practices and solutions from both countries in the service of millions of people with cerebral palsy.
Chris holds a Bachelor of Creative Arts from Flinders University and a Masters in Public Policy from Harvard Kennedy School.
Jocelyn Cohen
Vice President of Communications and Engagement

Jocelyn Cohen is a writer and a storyteller at heart. She knows a compelling story when she sees one, and that's why she's excited to serve as Vice President of Communications and Engagement for Cerebral Palsy Alliance Research Foundation. She connects CPARF with the community and the community to each other, sharing our dynamic work as it unfolds — our advancements, our discoveries, and our breakthroughs.
Jocelyn has cerebral palsy, and she understands that people with CP each experience it differently — it's personal. She's energized by CPARF's work and proud to use her voice and professional expertise to make a difference for other people with CP.
Prior to joining CPARF, Jocelyn spent several years as a Senior Writer at UJA-Federation of New York, where she shaped messaging and drove fundraising communications for some of the organization's largest divisions, helping to raise nearly $46 million each year. She also worked as a Communications Specialist at Katten.
Outside of work, Jocelyn often speaks with local physical therapy students about her life with CP, hoping to positively influence their perceptions and encourage their willingness to treat people with disabilities.
Jocelyn earned her BA in Creative Writing/English from Emory University and her JD from The Ohio State University Moritz College of Law.
Molly Levitt
Director of Remarkable US

Molly is a marketing executive, teacher, and disability advocate based in Boston. Her first foray into tech was serving as the Founder and CEO of BrightLoop, an EdTech platform that helped teachers individualize learning. She took the organization through a number of accelerators including Y Combinator and Mass Challenge. More recently she has served in senior-level marketing roles with one of the largest media organizations in education and for a health and wellness startup.
Before she jumped into tech, she was an educator with a focus on supporting students with learning disabilities. In her free time, she has volunteered for 22 years at Camp Jabberwocky, an overnight camp for children and adults with disabilities on Martha's Vineyard. She holds a Masters in Education from Harvard and a BA from Boston College.
George Miller
Global Head of Remarkable Operations
George thrives on finding technical solutions to problems and is always looking for ways to give back time to others by creating sophisticated automations, systems, and tools with human-centered UX design at the heart. Outside of work, you will find George swimming, cycling, and running in a quest to keep up his status as a semi professional Triathlete
Benny Kaufman
Associate Director of Campaigns

Benny Kaufman is a fundraiser and disability advocate. He joins CPARF from Team Fox at The Michael J. Fox Foundation, where he helped supporters leverage their networks to raise money for high impact research for Parkinson's disease. He is looking forward to bringing his years of experience in grassroots fundraising and community building to the CP community.
After studying neuroscience & behavior at Wesleyan University, Benny worked as a Clinical Research Coordinator at the NYU Comprehensive Epilepsy Center before shifting into the nonprofit world. He served as the Programs Director at GiGi's Playhouse NYC, where he developed community achievement programs for individuals with Down syndrome and other developmental disabilities of all ages. He continues to volunteer with the Down syndrome community, as well as being actively involved as a community advocate for the Alzheimer's Association.
In his spare time, you can find Benny bouldering, baking bread, rooting for the Philadelphia 76ers, or simply eating his way around Queens.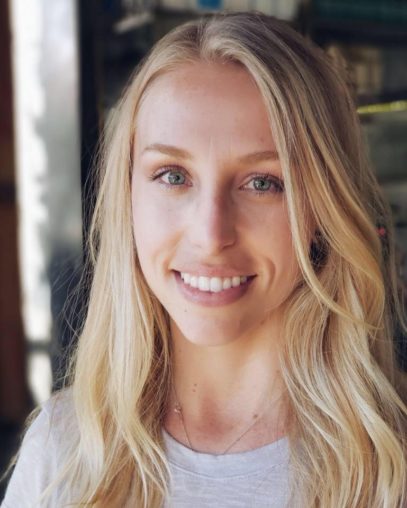 Katy Gaastra
Senior Digital Marketing and Community Engagement Manager
Katy brings over a decade of community engagement experience as founder of Cerebral Palsy Strong, a fast-growing community organization by and for young adults with CP. She believes in the importance of using lived experience and collective storytelling to fuel social change and a sense of belonging. Leading up to CPStrong's first community-led event in 2019, Katy was featured in the LA Times, OC Register, as well as a book/podcast about women in the outdoors called She Explores. 
As a young woman living with cerebral palsy, she knows what it's like to navigate the murky waters of disability beyond childhood, which inspires her to work toward new levels of community impact and elevate the needs of her peers. She aims to bring her insight and expertise into this role at CPARF — where she'll work collaboratively with her team and community to expand awareness of and support for CPARF's goals and mission to change what's possible for cerebral palsy.
After earning her Master's degree, Katy spent nearly two years in advertising, working on brand communications and strategy for prominent brands. She looks forward to applying her skills and creativity to a singular, more purpose-driven and personally important mission.
Katy holds a BA in Liberal Arts from Soka University of America and an MA in Media and Public Engagement from University of Colorado, Boulder with an emphasis on disability studies and online activism.
Katy lives in the Pacific Northwest with her husband, Josh and their dog, Beck.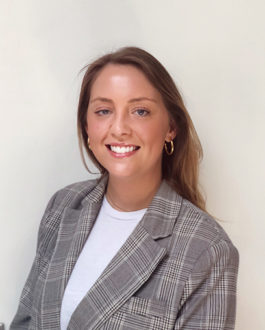 Georgia Tonkin
Senior Corporate Partnerships Manager

Georgia Tonkin is a Senior Corporate Partnerships Manager for Cerebral Palsy Alliance Research Foundation. She is responsible for developing and maintaining strategic partnerships and marketing the organization's main fundraiser, STEPtember. She is incredibly proud of the research CPARF is funding and she's excited by the evolving technologies that are improving quality of life for people with CP.
Georgia moved to New York from Melbourne, Australia, looking to challenge herself and grow professionally. She earned her Bachelors degree from Monash University, graduating with accredited majors in human rights and criminology. She comes to CPARF with a background in nonprofit consulting, and her experience ranges from strategic fundraising to account management to marketing. Her favorite thing about being part of the CPARF team is learning from her colleagues and coming to work every day inspired to make a difference.
Georgia is driven by social justice, human rights, and diversity and inclusion — and that all drew her to CPARF and its life-changing mission. She's learned that CP affects every individual differently and everyone has their own personal story to share. She knows that listening and learning are the first steps to making a difference and raising awareness.
Kenyetta Reid
Corporate Partnerships Manager

Kenyetta Reid is a dedicated servant leader. She brings over 16 years of nonprofit engagement and fundraising experience to CPARF.
Kenyetta is a seasoned sales, business development, and marketing professional. Prior to joining CPARF, she worked for two of the most prominent nonprofit associations in Georgia and built her career around fundraising, volunteering, and supporting various causes. She was drawn to CPARF because she believes one person can make a huge impact.
Kenyetta is a native Atlantan and an alumna of Georgia State University. In her spare time she enjoys thrifting, biking around the city, and trying out trendy restaurants with her husband DeMario and two daughters, Taylor and Jordyn. She is also a dog mom to her pampered mini schnauzer, Sage.
Her favorite quote is "Attract what you expect, reflect what you desire, become what you respect, mirror what you admire" – Unknown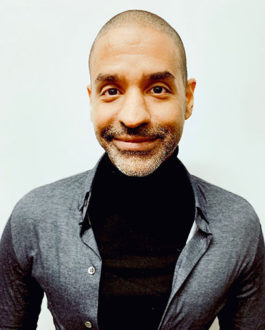 James Renard
Database and Campaign Support Manager
James Renard is a data base and systems integration professional. He specializes in identifying software applications and developing processes to improve business operations and to enhance and streamline fundraising and communications efforts.
James has more than twenty years' experience at a variety of national and international direct service and educational not for profit organizations in New York City, among them the National Foundation For Teaching Entrepreneurship and the French-American Foundation.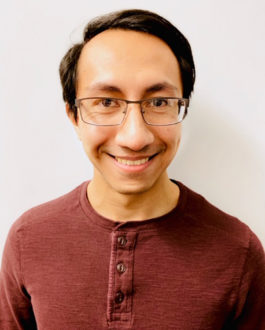 Andres Martinez
Junior Graphic Designer
Andres is a junior graphic designer working with CPARF in communicating and visualizing their vision of spreading awareness, informing the general public, and bringing people together on cerebral palsy research. This will, in turn, bring upon the research and development towards the aid and treatment of cerebral palsy. Andres grew up in Fairview, NJ — a small town overlooking the New York City skyline and graduated from Montclair State University with a B.A. in Fine Arts, with a concentration in drawing. This has given him knowledge in different respective disciplines in the arts (graphic design, illustration, photography, painting, etc.). Andres continues to expand his knowledge and is proud to work with CPARF.
Coming into CPARF, Andres learned about the many research programs CPARF funds and was immediately interested in stem cell research. It is a subject that he feels will revolutionize the way medicine will be implemented in society — similar to the ways the internet has changed communication. It is a field that not only will change the lives of individuals with cerebral palsy but many people with other disabilities, impairments, and degenerating conditions.