Applicant Guidelines
Conference, Training, and Travel Grant
Cerebral Palsy Alliance Research Foundation (CPARF) is committed to funding the best and brightest US-based researchers to change what's possible for cerebral palsy.
Conference, Training & Travel Grants are available on a competitive basis to help individuals travel to conduct fieldwork or take part in other collaborations, or to help people attend a training session or conference that's significant for their work.
These grants are directly related to an applicant's research or professional development. We prefer applications focused on individuals presenting a paper or poster at a conference, though it's not required for eligibility.
The maximum amount that can be requested is US$4,000. Applicants may use this grant to cover research fieldwork, return economy airfares, conference registration, accommodation costs, and other related ancillary expenses.
The grant period is for a maximum of 12 months after the notification of the grant award.
The grant award must be spent by the end of the grant period. Extensions aren't allowed.

Timeline — 2019 Grant Round
1st September 2019 – 11am
Application submission open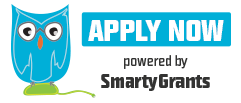 29th September 2019 – 7pm
Application submission close
Date and time above is based on Eastern Time (New York). This website can help applicants to convert the date and time to applicants' local time.