Applicant Guidelines
Project Grant
Cerebral Palsy Alliance Research Foundation (CPARF) is committed to bringing science to life to change what's possible for cerebral palsy. We welcome project grant applications from all researchers who want to move cerebral palsy research forward through their work, and who seek to build and expand their reputation in the cerebral palsy field. We strongly encourage applicants to include junior researchers on their teams to foster new talent in the field.
We will give special attention to applications that highlight a project's direct and indirect effects on individuals, communities, and society. Impact includes knowledge advancement; improvements to health, equity, and capacity building; and other social, cultural, and/or economic benefits experienced by people with cerebral palsy, their families, and their care teams.
Subject-Matter and Location Eligibility: The Principal Investigator must be based in the United States and the research topic must contribute to cerebral palsy research.
Indirect Costs: Indirect costs are capped at 25%, including the IDC charged by any sub-awardee or contractor.
Most grants range from $70,000 to $180,000, but we will consider grants with higher funding requests. The maximum grant award length is five years.
Pre-applications are due on Thursday, December 1, 2022.
Full applications are due on Tuesday, January 17, 2023.
Timeline – 2021 grant round
Expression of interest (EOI) submissions open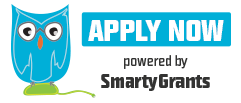 Expression of interest (EOI) submissions close
Notification of outcome – expression of interest
Full application submission open
Full application submission close
Notification of outcome – full application
Date and time above is based on Eastern Time (New York). This website can help applicants to convert the date and time to applicants' local time.