Applicant Guidelines
Small Equipment Grant
Cerebral Palsy Alliance Research Foundation (CPARF) is committed to funding the best and brightest US-based researchers to change what's possible for cerebral palsy.
Small Equipment Grants aim to help scientists purchase essential research equipment and can be used for pieces of equipment, partial pieces of larger equipment, or basic lab items (excluding consumables). It can also be used for specialized IT equipment or software for specific research implementation.
This grant cannot be used to pay for servicing of equipment or maintenance costs. Applications must demonstrate how the equipment will contribute to the existing research project.
The maximum amount can be requested is US$4,000. The grant period is for a maximum of 12 months after the notification of the grant award.
The grant award must be spent by the end of the grant period. Extensions aren't allowed.
Timeline – 2019 grant round
1st September 2019 – 11am
Application submission open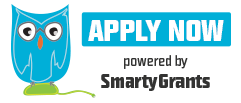 29th September 2019 – 7pm
Application submission close
Date and time above is based on Eastern Time (New York). This website can help applicants to convert the date and time to applicants' local time.