Applicant Guidelines
Fellowship
Cerebral Palsy Alliance Research Foundation (CPARF) is committed to bringing science to life to change what's possible for cerebral palsy. 
CPARF encourages fellowship grant applications from all emerging researchers who want to establish careers in cerebral palsy research. Applicants should demonstrate research capability and a desire to establish a career in cerebral palsy research, showcasing how this grant will support their upward trajectory as an independent researcher.
Professional Background, Subject-Matter, and Location Eligibility: The Principal Investigator must be based in the United States and must have earned their most recent postgraduate degree within the last five years. The research topic must contribute to cerebral palsy research. Individuals studying for a Ph.D. are ineligible.
Indirect Costs: Indirect costs are capped at 25%, including the IDC charged by any sub-awardee or contractor.
Fellowship funding is up to $75,000 for up to two years.
Pre-applications are due on Thursday, December 1, 2022.
Full applications are due on Tuesday, January 17, 2023.
Timeline – 2021 grant round
Expression of interest (EOI) submissions open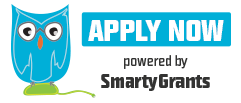 Expression of interest (EOI) submissions close
Notification of outcome – expression of interest
Full application submission open
Full application submission close
Notification of outcome – full application
Date and time above is based on Eastern Time (New York). This website can help applicants to convert the date and time to applicants' local time.