Applicant Guidelines
Emerging Researcher Grant
Cerebral Palsy Alliance Research Foundation (CPARF) is committed to funding the best and brightest US-based researchers to change what's possible for cerebral palsy. Emerging Researcher Grants are for people seeking to establish careers in cerebral palsy research. Overarching requirements include demonstrated research capability and a desire to establish a career in the field of cerebral palsy research. Applicants should detail how this grant will support them as an independent researcher and how it will increase upward movement for their career. This award can be seen as 'seeding' funding for the applicant's future research.
Grants are awarded for research that must be completed within 2 years. The maximum amount that can be requested is US$75,000. The grant may be used for consumables and other research-related expenses. It may also be used to provide salary support, with the exception of academic professional supervisors or senior researchers.
CPARF will only fund direct costs related to the award's objective. Grant awards must not be used for indirect costs including infrastructure, overhead, or administration costs, all of which should be provided as standard support by researchers' administering institutions.
Timeline – 2021 grant round
Expression of interest (EOI) submissions open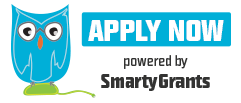 Expression of interest (EOI) submissions close
Notification of outcome – expression of interest
Full application submission open
Full application submission close
Notification of outcome – full application
Date and time above is based on Eastern Time (New York). This website can help applicants to convert the date and time to applicants' local time.